Jeremy Morris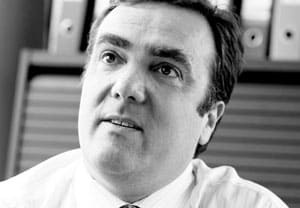 Jeremy was admitted to the Bar in 1995. His practice encompasses a wide variety of jurisdictions, including commercial litigation, Trade Practices, criminal, common law, professional indemnity, inquests and equity matters, both in NSW and interstate. Prior to his admission to the Bar, Jeremy was a commercial and commercial litigation solicitor at Abbott Tout Russell Kennedy.

He is a former member of the Bar Association Professional Conduct Committee and regularly assists with the NSW Bar Practice Course. He has published, and delivered, papers on topics such as Professional Ethics and Case Management, Professional Ethics and Advocacy, Contracts Review Act, and Insurance.

He holds a BA LLB from the University of NSW and is currently undertaking a Masters of Taxation at the University of Sydney.
Areas of practice
Banking
Commercial
Common Law
Criminal
Inquests and Commission of Inquiry
Insurance
Medical Negligence
Professional Negligence
Taxation
Trade Practices and Competition
Contact information
Phone: (+61 2) 9335 3040
Fax: (+61 2) 9335 3099